Introduction

These notes are made from a 1 inch to 1 mile map of Hampshire surveyed by C and J Greenwood and N L Kentish, published by Greenwood and Pringle and Co, 1826. The item used is in the Map Collection of Hampshire CC Museums Service, item HMCMS:FA1965.589

The map is:-
MAP / OF / the COUNTY of / SOUTHAMPTON / From an Actual Survey / Made in the Years 1825 & 1826. / BY C. & J. GREENWOOD, / and N. L. KENTISH. / Most Respectfully Dedicated / TO THE / Nobility, Clergy & Gentry / OF / HAMPSHIRE, / BY THE PROPRIETORS / Greenwood, Pringle & Co: / Regent St. Pall Mall / London. / PUBLISHED / JUNE 15th. / 1826.
The map has a vignette engraving of Winchester Cathedral.

The copy used has the six sheet map dissected into 60 pieces, sectioned and mounted on a single textile (linen?) backing, folded in a slip case. The slip case is an elegant mock tooled leather bound book.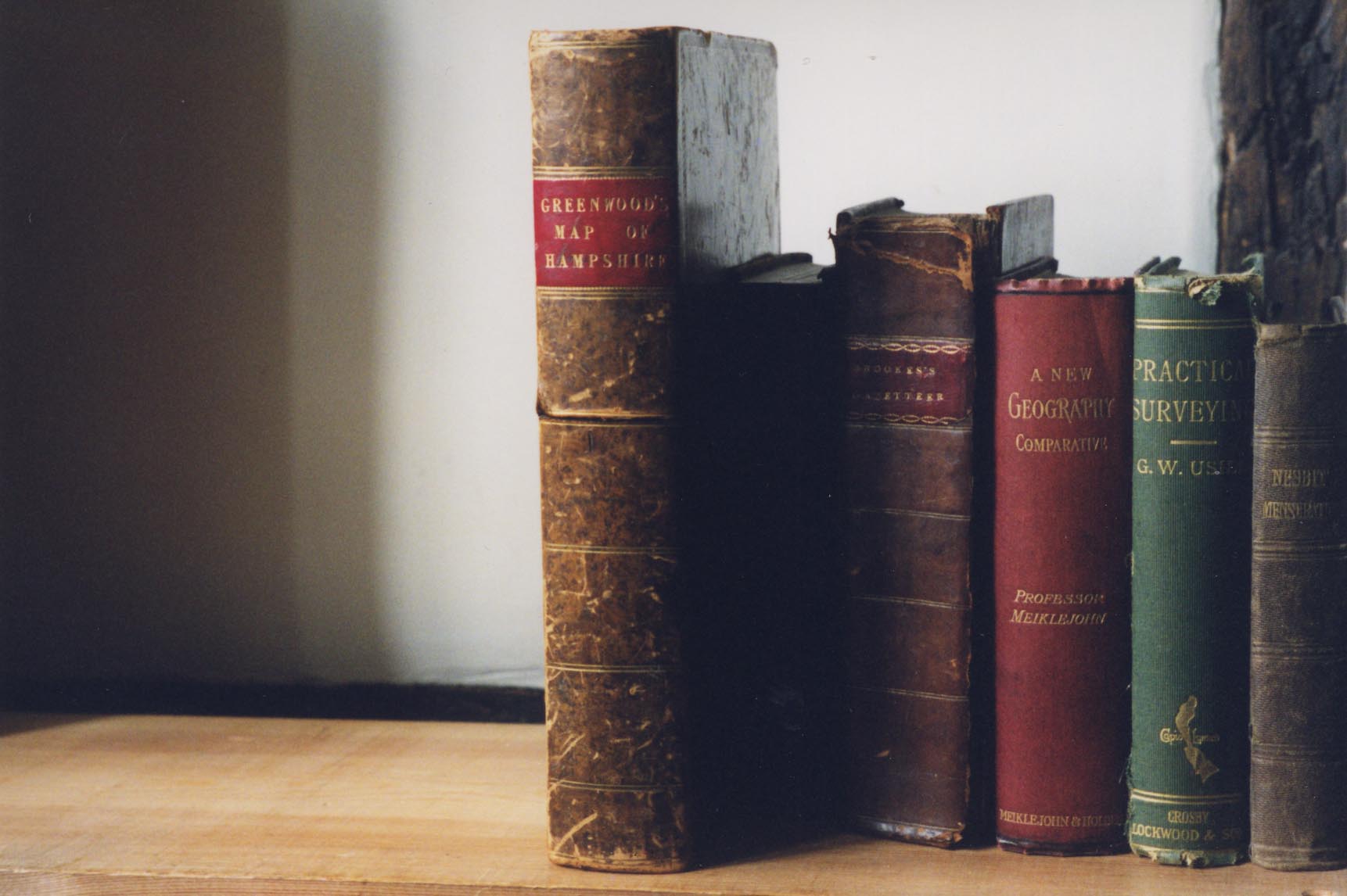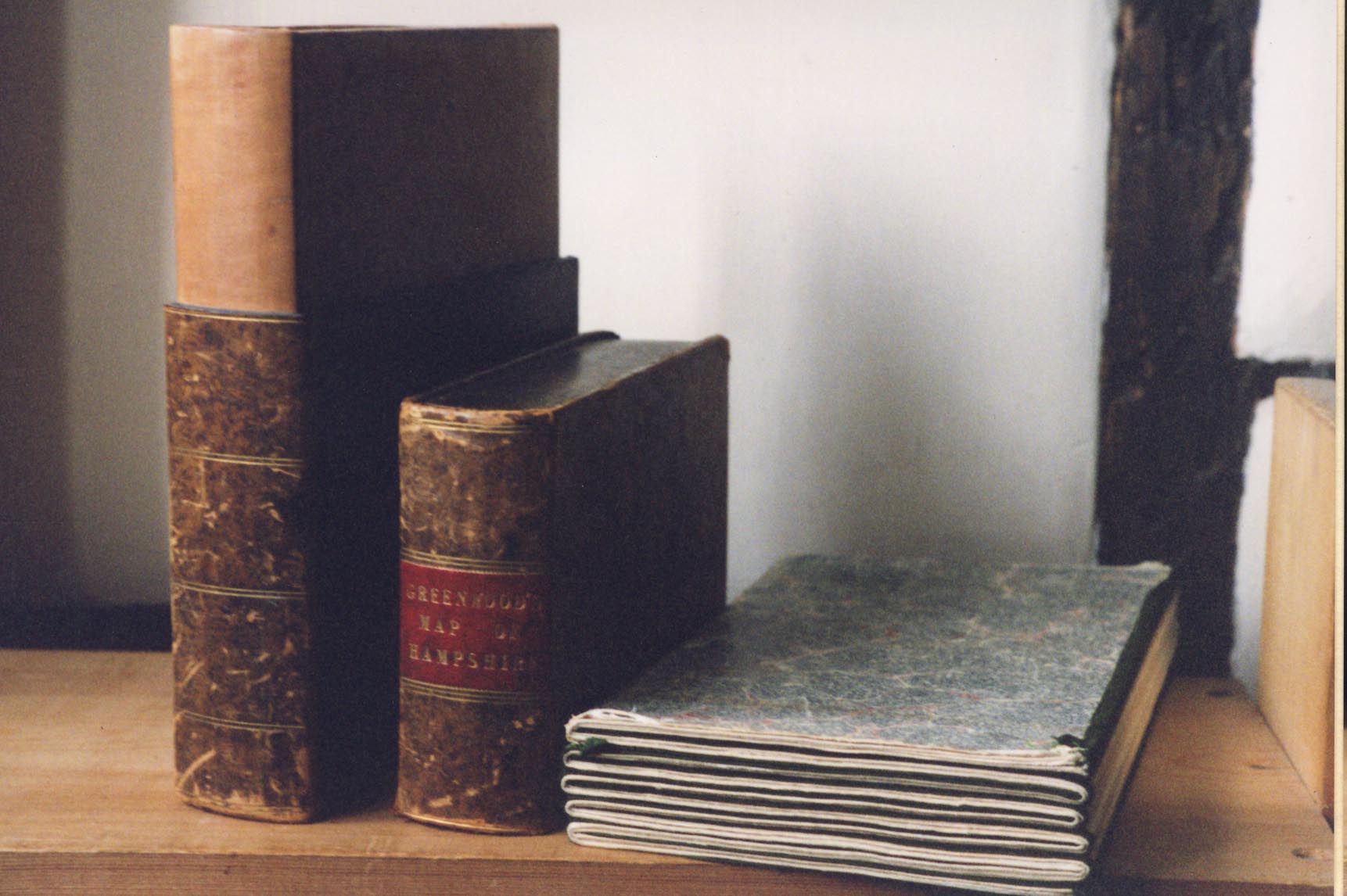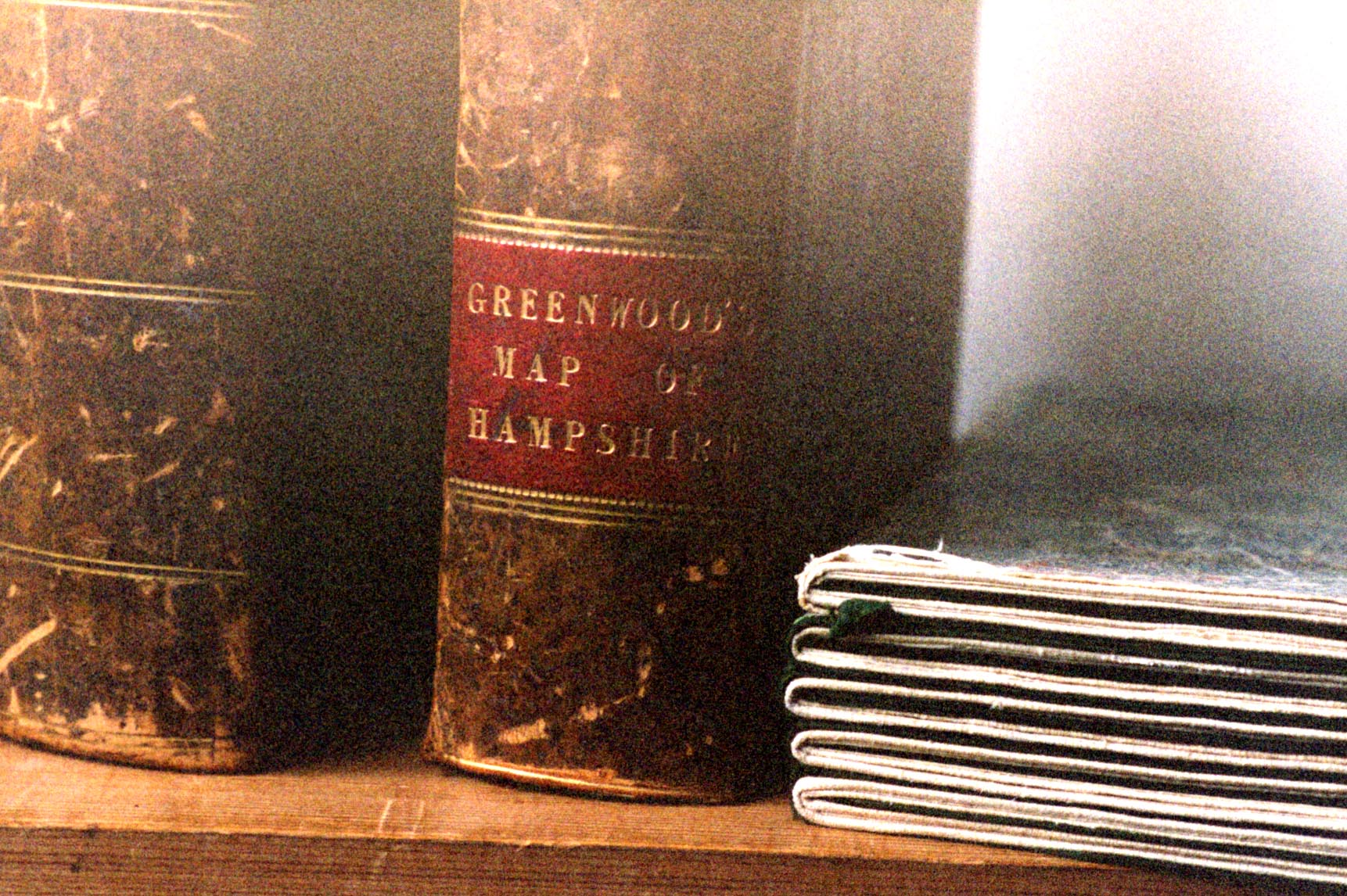 The map has a scale line giving a declared scale, assuming a modern mile:-
1 to 65000
1 inch to 1 mile
The scale estimated from town positions, using DISTAB.exe, is the same within errors:-
1 to 64000

Although this map is an important source of information, useful when interpretting the contents of other maps, there is no intention to analyse this map at the present stage of the Old Hampshire Mapped project; it falls outside the main focus of the project which is on single sheet county maps.